The Truss Properties Manager makes it easier for designers to review the trusses in the job and confirm they are designed as expected. Truss designers must consider a variety of factors when creating designs. They are expected to work quickly to produce low-cost and highly accurate jobs per their customers' requirements. Alpine's IntelliVIEW Software has enabled efficient truss designing for decades, and with the new Truss Properties Manager this task is even more achievable.
Easily Review Trusses
Truss Properties Manager is a dockable window within iModel which hosts a table containing all the trusses in the layout, along with their corresponding properties. The tool makes it easier for designers to review the trusses in the job and confirm they are designed as expected. For example, the table shows the loading applied to each truss, truss type, chord size, quantity, and relevant dimensions such as height, span, heel height, overhang, and more.
The user can sort, filter, and group by any field in the table to make the search and review functions as efficient as possible. They can also add conditional formatting to easily highlight values that need attention. The table is also interactive with the layout. If more information is needed about a section of the building or an individual truss, the user can click on a truss to view it and highlight it in the layout for further investigation.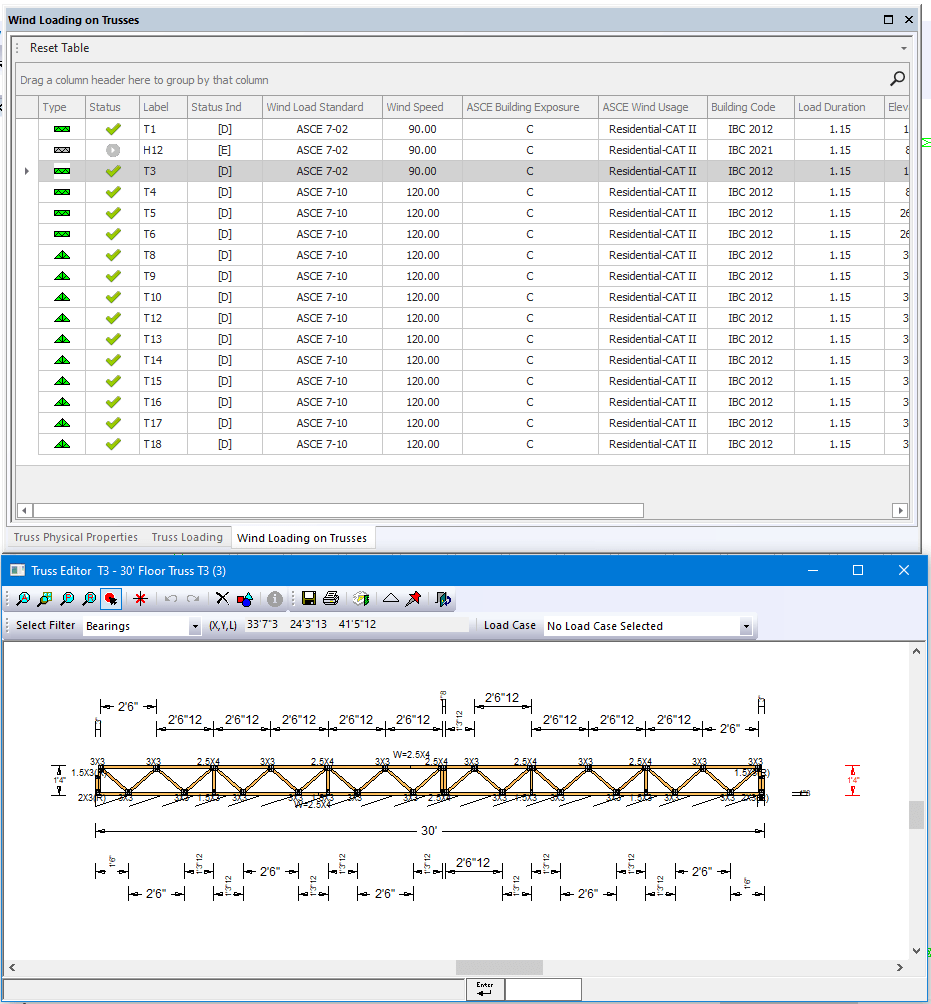 Fast and Accurate Designs
By making the truss design and review process more efficient, Alpine is helping customers reduce errors and turn around jobs more quickly. Truss Properties Manager helps highlight potential errors in the layout by presenting clear and actional information to the designer. It also reduces the time required to review trusses and avoid costly mistakes. This powerful tool is useful for all jobs, especially those with a wide variety of truss profiles and loading conditions.
Save Time With Customizations
Alpine has recently developed value-added features to Truss Properties Manager that optimize the user experience. The tool can be customized to show only the columns each designer requires, and any filtering/sorting is saved for the next time it is opened. This saves the user time to achieve their preferred view and allows flexibility based on designer preferences. Each user is able to save up to three different Truss Properties Manager views, with a unique customization for each window. The data from Truss Properties Manager can also be exported to an external text file or spreadsheet. All of this adds up to be a useful and customizable tool that makes the truss design process better.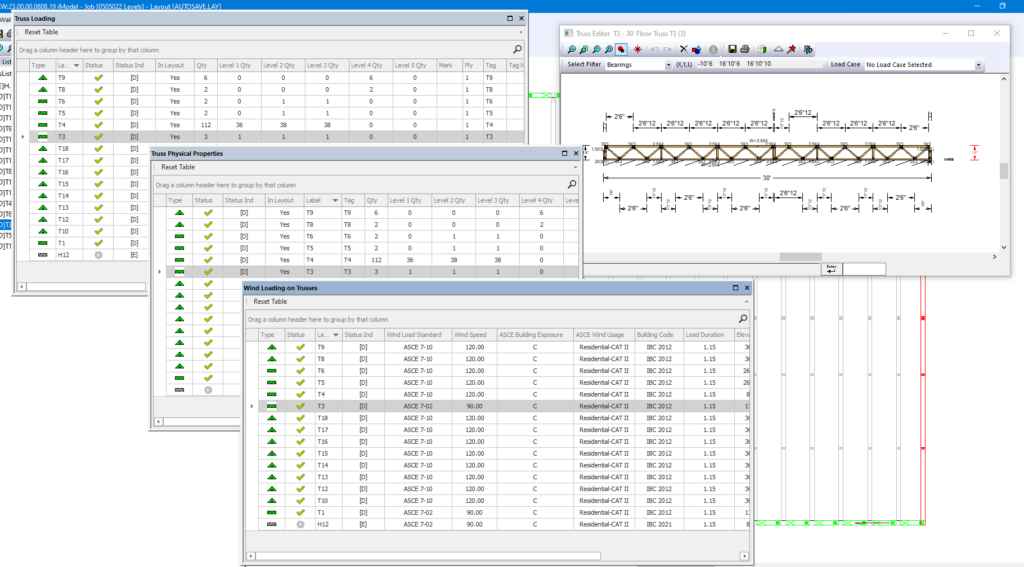 New Hanger Manager Tool
Paired with Truss Properties Manager is the Hanger Manager, which presents a similar interface for reviewing all hangers in the layout. This is a separate window, ensuring the required hardware associated with the job is available before producing and shipping it. To learn more about how the Truss Properties Manager can improve your design process, please contact info@alpineitw.com.