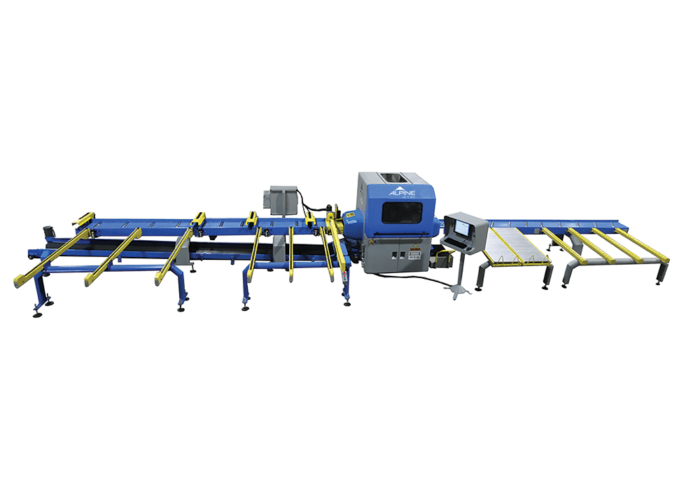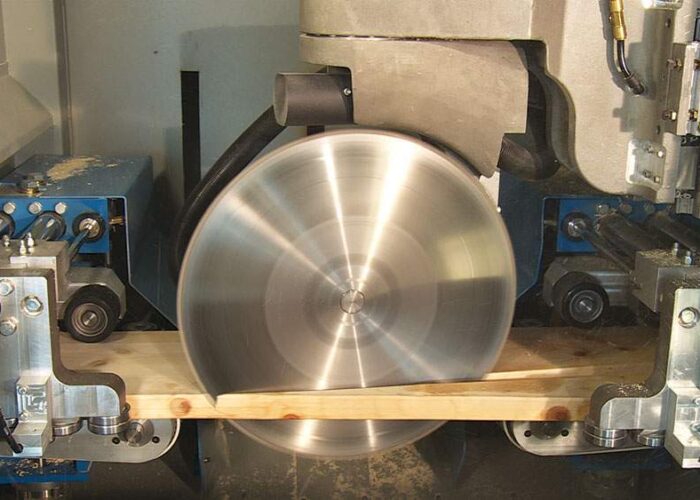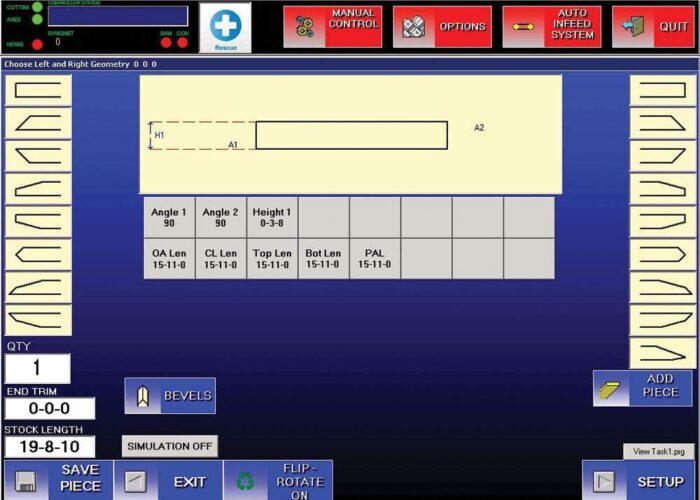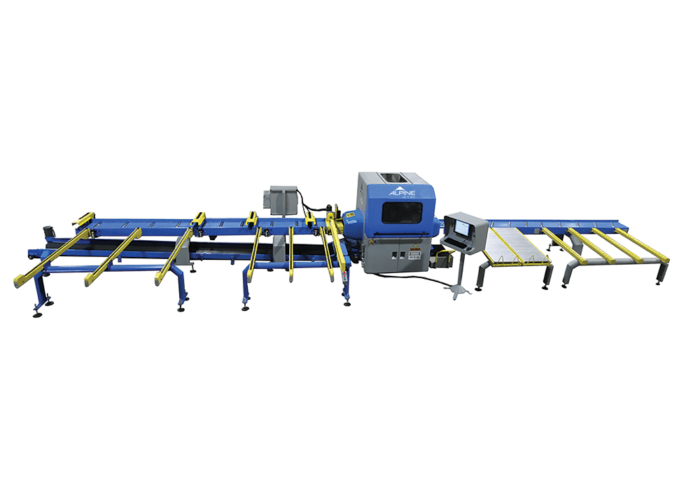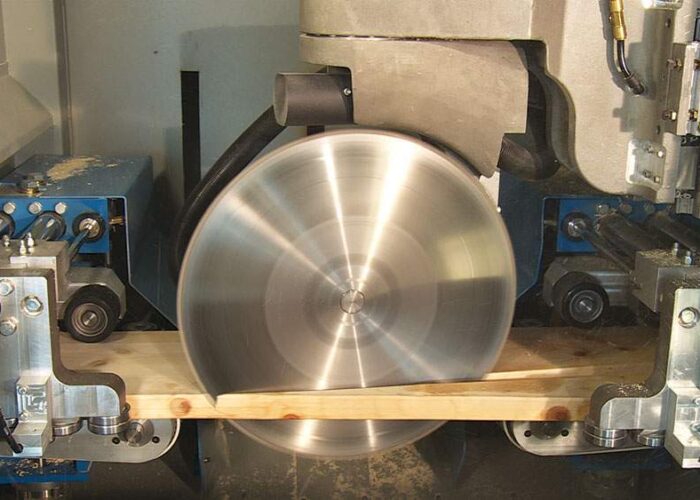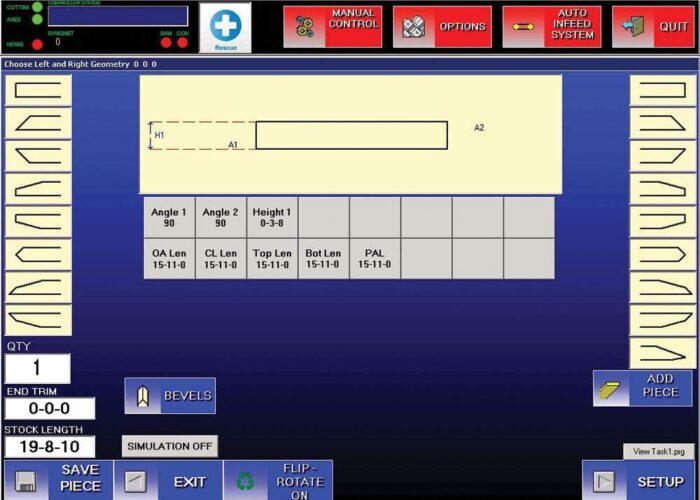 Alpine® Linear Saw 4.0
The Alpine® Linear Saw (ALS) 4.0 takes cutting to the next level reducing labor, maximizing production and increasing your bottom line. Designed for production efficiency, the ALS 4.0 requires only one sawyer for operation, and features an optional automated infeed system, beveling capability and wall panel marking. The fully enclosed cutting center keeps the operator clear of dust and moving parts.
Standard Footprint: 42'– 8" x 12'–10" (W x L)
*as shown
Maximize Productivity
The ALS 4.0 configuration is system engineered for your needs to help maximize plant operations, productivity, material flow and reduce labor.
Reliable
First developed in 2002, the ALS has evolved over the years to optimize efficiencies with a proven reputation of performance.
Fast &
Accurate
Superior & accurate cutting up to a 1/16" of an inch helping reduce re-cuts and increase productivity.
Features
Cuts accurate, quality components helping to reduce re-cuts and improve productivity at the assembly station. Capable of cutting a variety of component types including chords, webs, scissor bottom chords, wedges, and sliders. A Beveling Axis can be added to cut bevels and ripped valley bottom chords.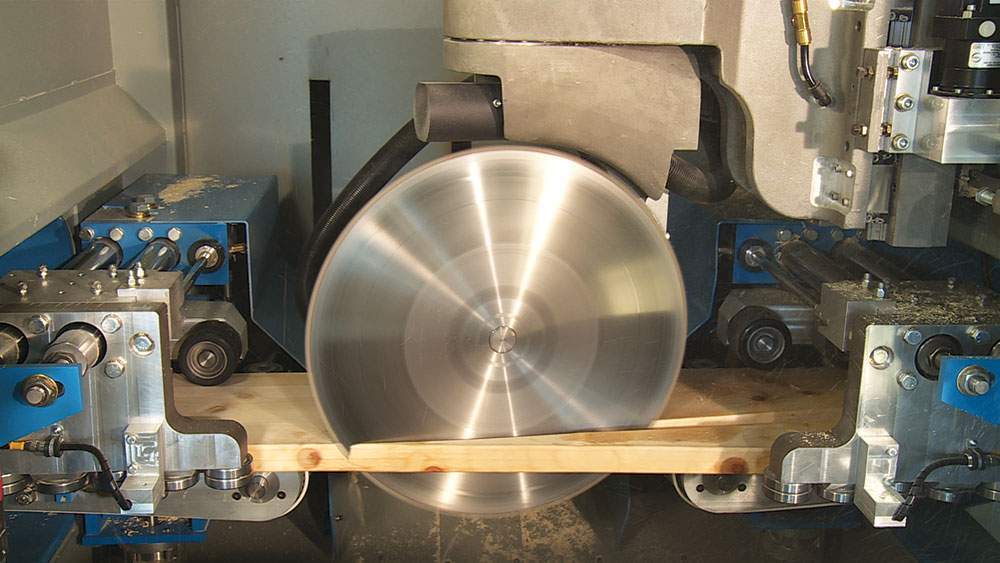 The ALS is engineered and optimized for your plant's needs. The ALS outfeed can be configured left to right, right to left, and front or rear-facing.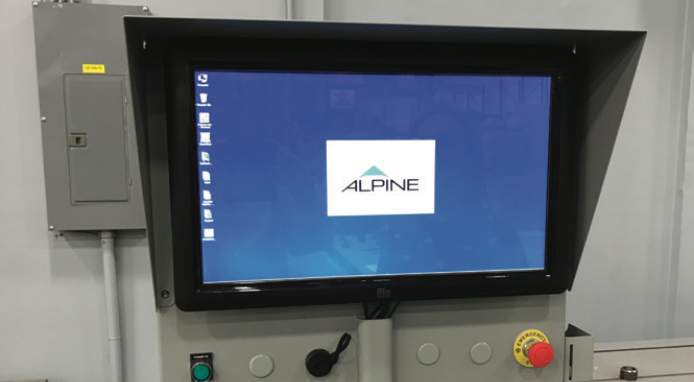 Optional Automated  Live Deck (8' or 16') or Ranger Infeed System continuously feeds lumber into the saw increasing productivity.
Marks all the boards including small parts, improving assembly time.
Nests cuts, optimizes lumber usage, and reduces waste. Supports flexible Truss by Truss or batch cutting methodology.
Simple icons, featuring automatic or semi-automatic sawyer operation modes.
Our equipment is backed by a highly trained support team ready to assist you with any specific equipment needs. Please call (800) 521-9790 or email our experts at machinerysupport@alpineitw.com for onsite service or technical phone support.
Specifications
Lumber Size Range
Min
Max
Width
2.38"(64mm)
14"(355mm)
Thickness
1.38"(35mm)
1.77"(45mm)
Length
36"(915mm)
24'(without additional support)
Chords • Webs • Scissor bottom chords • Wedges • Sliders
Single and double beveled ends ( when saw is equipped with optional bevel axis )
Ripped valley bottom chords ( when saw is equipped with optional bevel axis )
Floor truss webs ( when saw is equipped with optional bevel axis )
High Performance (H/HB)
Saw Blade
Diameter
Custom 20.5″
Blade Motor
Max RPM
2800 rpm
Infeed (L1-axis)
Accuracy
Max Speed
±1/16"
160 in/sec
Outfeed (L2-axis)
Accuracy
Max Speed
±1/16"
160 in/sec
Translation Cutting (L1-T1)
Max Speed
28 in/sec
Angle (A-axis)
Travel
Accuracy
-0° to +270°
±0.05°
Bevel (optional) (B-axis)
Travel
Accuracy
5° (bevel) to 70° (very sharp bevel)
±0.05°
Traverse (T-axis)
Travel
Accuracy
-10" to +14"
0" references the fence
Vertical (Z-axis)
Travel
Max Speed
7 ½"
13 in/sec
Controller
PC
Monitor
Communications
Industrial PC w/ Windows 7 Professional Operating System
22" flat panel
Ethernet
Operating Temperature
 
41°F to 104°F
Humidity
 
10-95%, non-condensing
Max Altitude
 
6500′
Shipping Weight
 
3500 lbs
Foundation Requirement
 
≥4" thick reinforced concrete
Voltage Draw
 
120VAC 3PH 60Hz
480VAC 3PH 80A 60Hz
Air Draw
 
25 CFM @100 Psi
Beveling
Automated Infeed (8' or 16')
Ranger Infeed System
Rear-Facing Outfeed
Right to Left Configuration
Waste Incline Conveyor
Touchscreen Monitor
Wall Panel Plate Marking
| | |
| --- | --- |
| Emergency Stop | Pushbuttons |
| Interlock | Safety rated interlock on front door |
| Safety Compliance | ETL listed panels |
| Labeling | Trilingual (English, Spanish, French) |
| Saw blade | Enclosed cutting area |