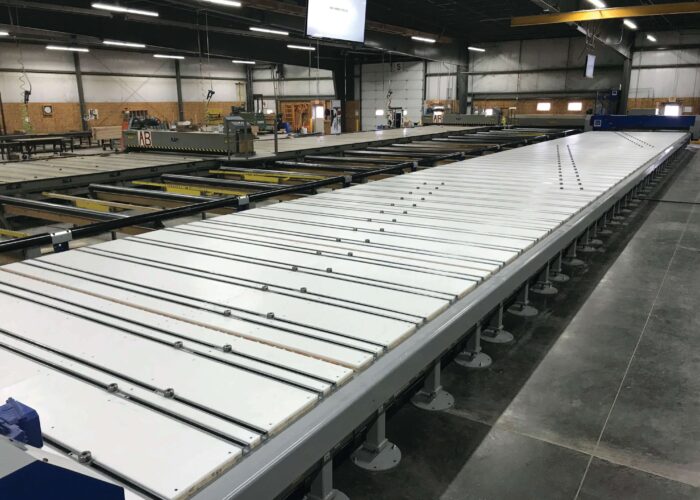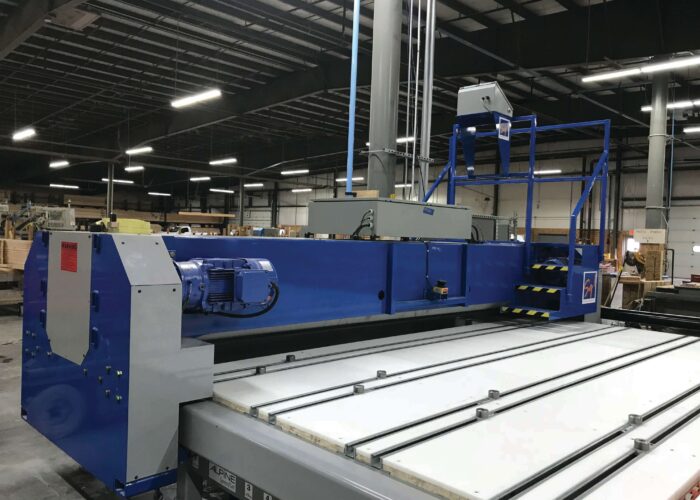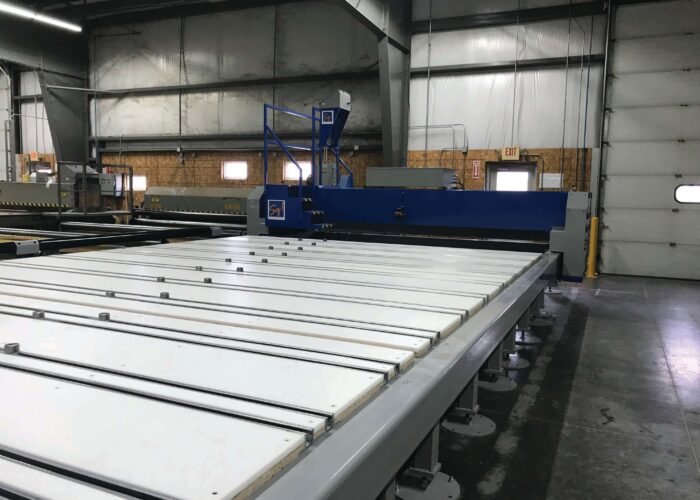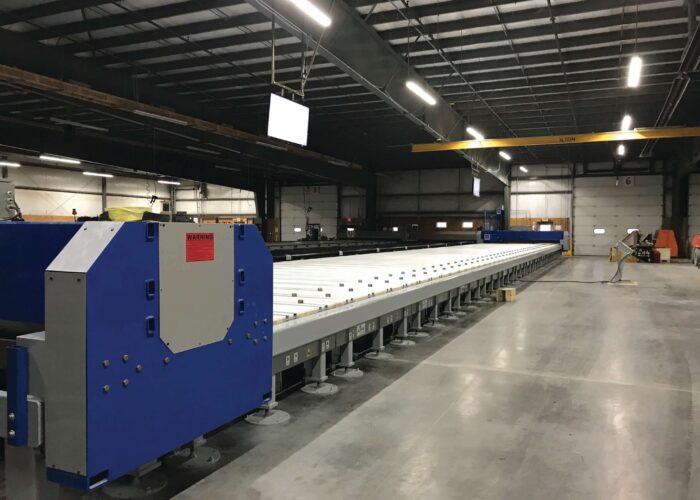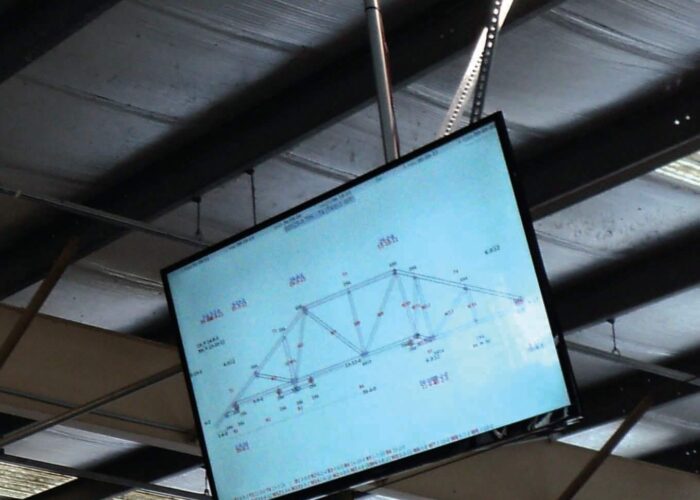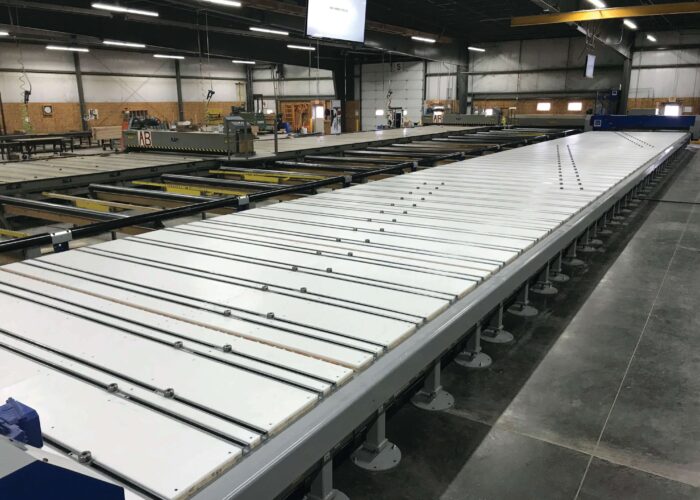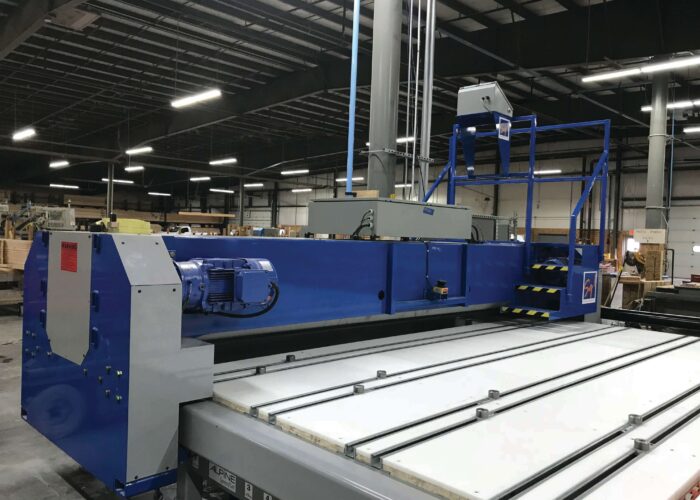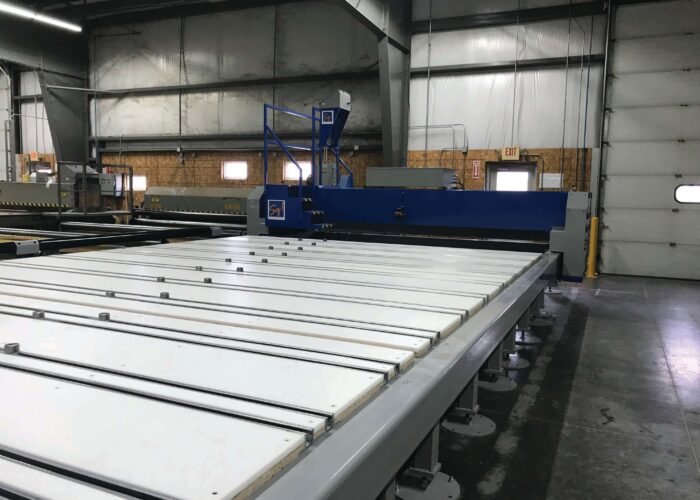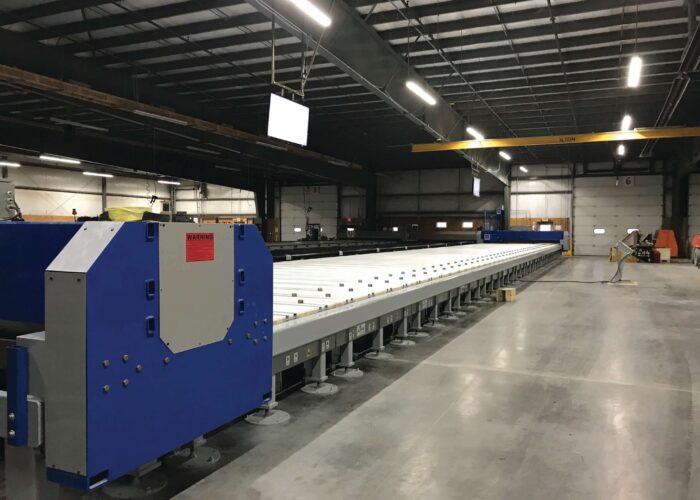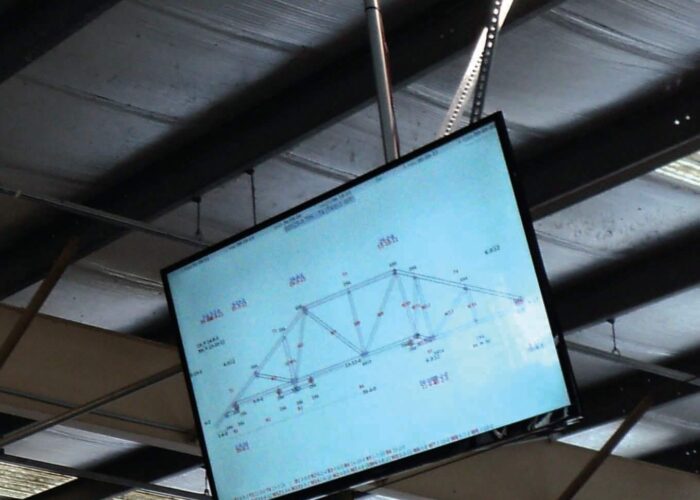 SpeedSet Table Automation
With the latest software and productivity enhancing features, the SpeedSet table retrofit system upgrades the Alpine® plastic tables to a modern automated system.
Boost Efficiency & Accuracy
Automated jigging system improves truss assembly efficiency through rapid computer-controlled setup & state of the art software features
Innovative Software
Quick to learn and simple to use software. Enriched graphics are easy to view in plan conditions and adjustments are simple.
SmartView System
Allows builders to view the truss on screen, providing the builder with plate information & location, lumber size & truss dimensions.
Features
Dual puck unit with four spacing options
Computer station with Control and SmartView software
New plastic table-tops
Plastic wear piece reduces puck wear
Reliable chain driven system
Self-cleaning channels
Can add bridges to the Retrofit to make the system a solid top table system if required
New plastic top provides the ability to add blocking
Specifications
Retrofit system
 
Axis Travel Length – Standard
13-00-04' (every other puck is offset)
Puck Spacing
44" OC, 29.33" OC, or ~17" OC
Puck Speed
<60 sec for full length move
Input Voltage
208-240VAC 3Ø 60HZ (specified by user)
Input Current
Varies per system
Air Requirement
Utilizes existing lift out air supply
Operating Temperature
32°F to 104°F
New SpeedSet Gantry Table System
 
Axis Travel Length – Standard
13-00-04' (every other puck is offset)
Puck Spacing
24" OC
Puck Speed
<60 sec for full length move
Input Voltage
208-240VAC 3Ø 60HZ (specified by user)
Input Current
Varies per system
Air Requirement
Utilizes existing lift out air supply
Operating Temperature
32°F to 104°F
Operating temperature
32°F to 104°F
Tables System
Mechanical
Steel Frames with plastic table tops
Table dimensions: 8′ x 14′ standard, 8′ x 12′ and 8′ x 16′ available
Side or end eject
SpeedSet Automation – Chain drive system
Customer specified puck spacing, 24″ standard

Electical
Input voltage: 208-240V AC, 3Ø, 60HZ
Gantry System
Mechanical
High torque speed: 120 FPM
High travel speed: 160 FPM
Weight: 8500 lbs.
Heavy duty Steel Roll 24″ dia., 7/8″ wall thickness
Electrical
Horsepower: 20 HP
Voltage: 460 V 60 HZ
Safety
Safety scanner emergency stop
E-stop with interlock
SpeedSet Retrofit
Labeling:
Trilingual Interface (English, Spanish and French)
Safety Compliance:
MET listed panels
Emergency Stop:
Pushbuttons
SpeedSet New
Labeling:
Trilingual Interface (English, Spanish and French)
Safety Compliance:
Puck System – MET Gantry
Scanner:
Safety scanner on gantry E-stops system
Emergency Stop:
Pushbuttons