IntelliVIEW® Suite
The most powerful component design, engineering and management software for wood-framed structures.
IntelliVIEW® is a fully integrated software suite for component manufacturers, providing industry leading tools to power every part of your business from quote to ship. IntelliVIEW software is your solution for the layout and design of a building's rough framing elements including roof and floor trusses, wall panels, EWP, and more. Our state-of-the-art engineering promotes material savings and allows designers to optimize each design to perfection. Through each step, IntelliVIEW software's integrated architecture tracks every aspect of the job in real time, putting valuable information in the hands of its users and supporting a robust reporting platform.
By leveraging IntelliVIEW software integration with the innovative STITCHER enhancement, designers can efficiently frame their projects using the intuitive building envelope and component layout tools, while sales can manage and track every detail of a job from start to finish.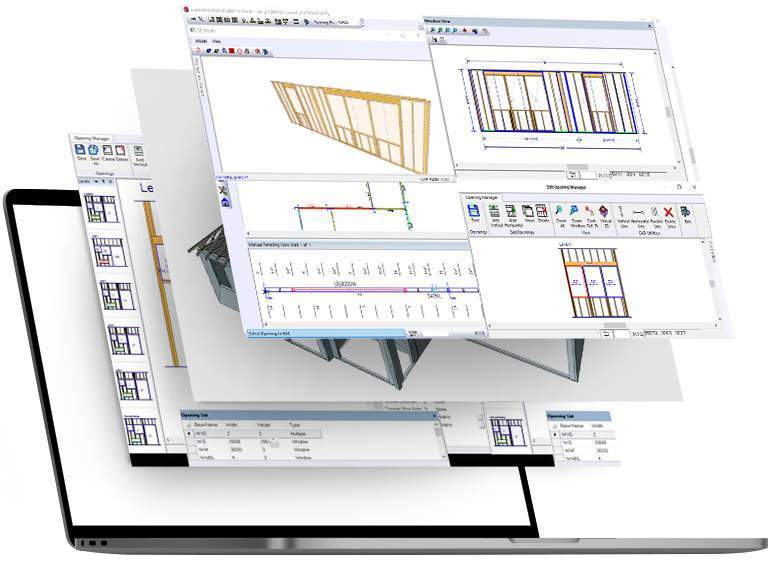 Improve Designer Efficiency
Frame projects faster with flexible conditions and intuitive workflows
Material Savings
Engineer trusses while minimizing lumber and plate costs
Integrated Solution
Track all pieces, plates, and labor for bidding and invoicing with IntelliVIEW Suite's integrated platform
Save up to 75% input time
IntelliVIEW software with STITCHER drastically reduces wall and opening input time up to 75%, making bidding and design more efficient
IntelliVIEW Suite Workflow
Click on the workflow to see how the IntelliVIEW Suite can improve your business.
Bidding
Produce accurate bids in a fraction of the time with STITCHER's automatic 2D to 3D conversion algorithm
Wall Layout
Quickly enter the 3D building envelope with iModel's state of the art tools
Truss Layout
Frame out trusses efficiently and precisely using iModel's truss condition tools
Panel Framing
Panelize your project with flexibility and confidence in iPanel
Truss Design & Engineering
Design and optimize trusses with iDesign, the industry's leading engineering engine
Output Files & Paperwork
Swiftly produce output packets to power the shop and office with drag and drop output processor tools
Business Management
Manage every detail of your business from pricing to scheduling with iCommand's business management solution
Bidding
Wall Layout
Truss Layout
Panel Framing
Truss Design & Engineering
Output Files & Paperwork
Business Management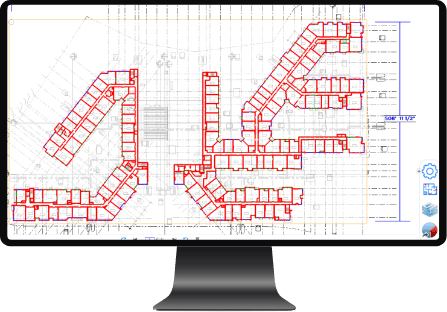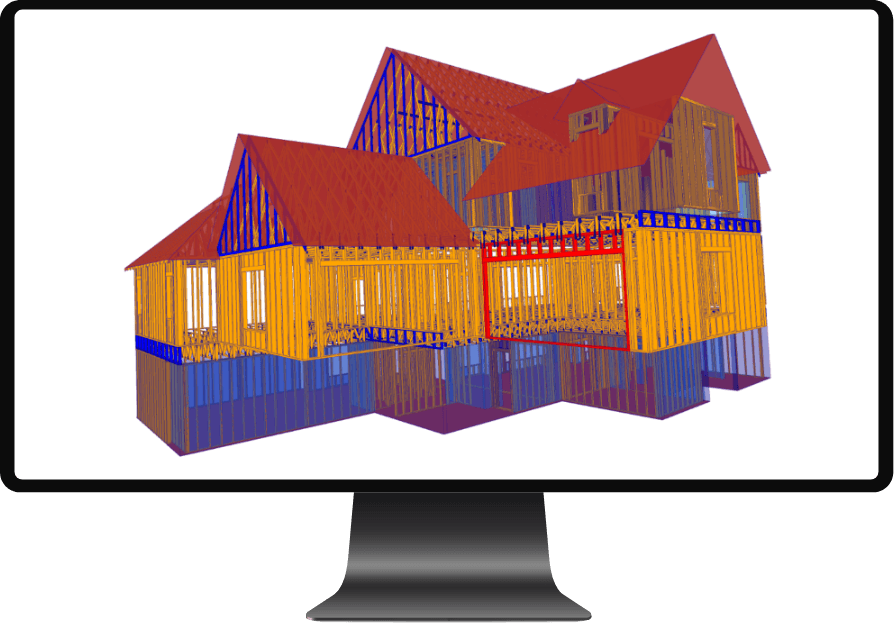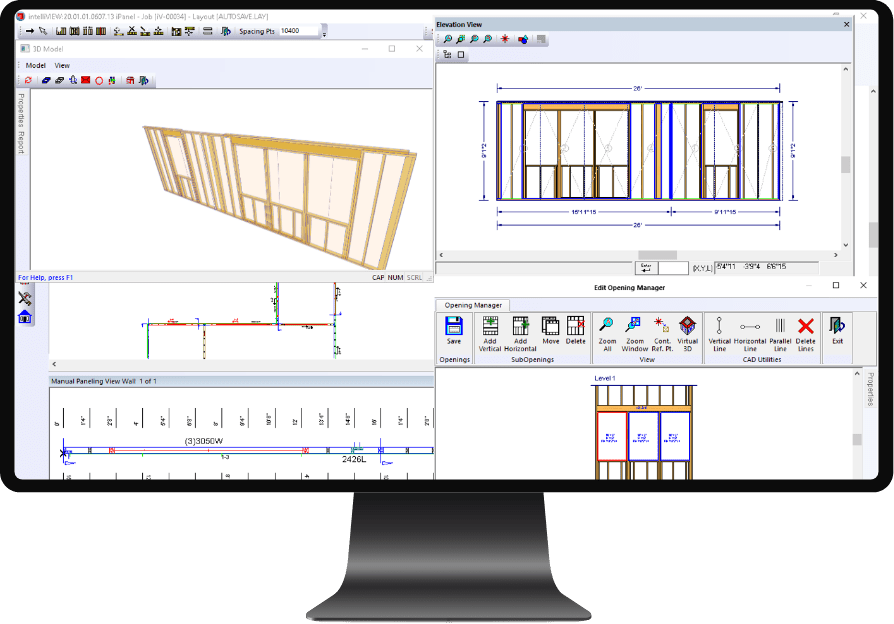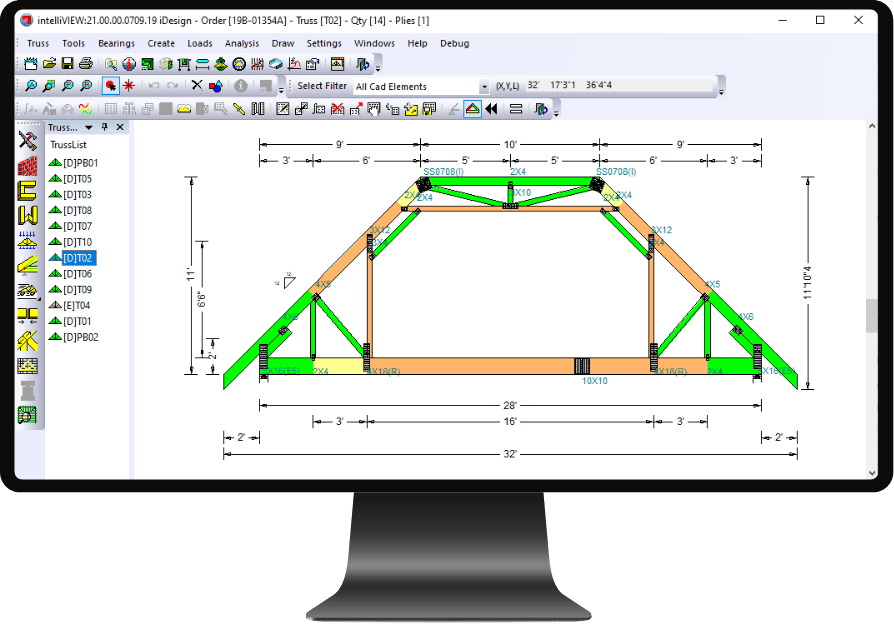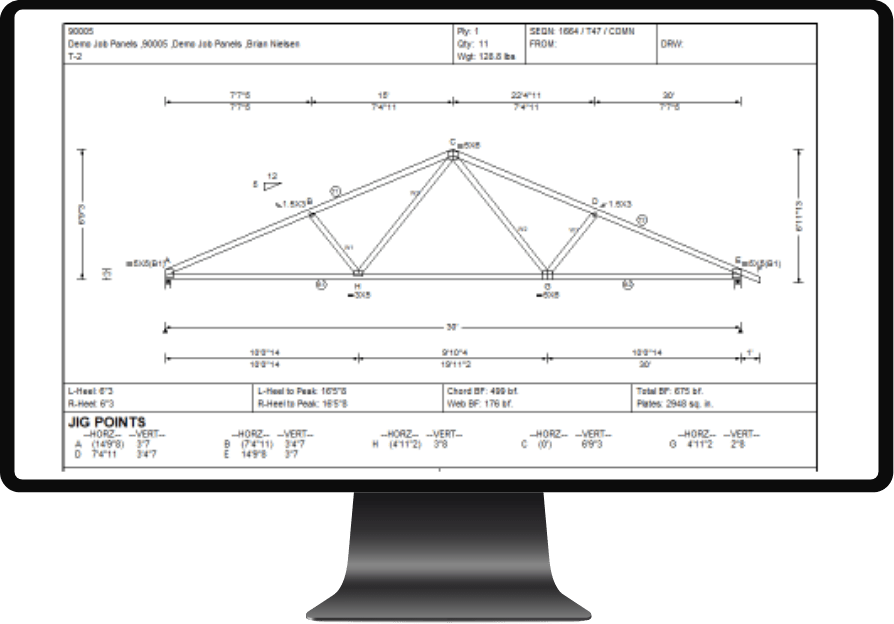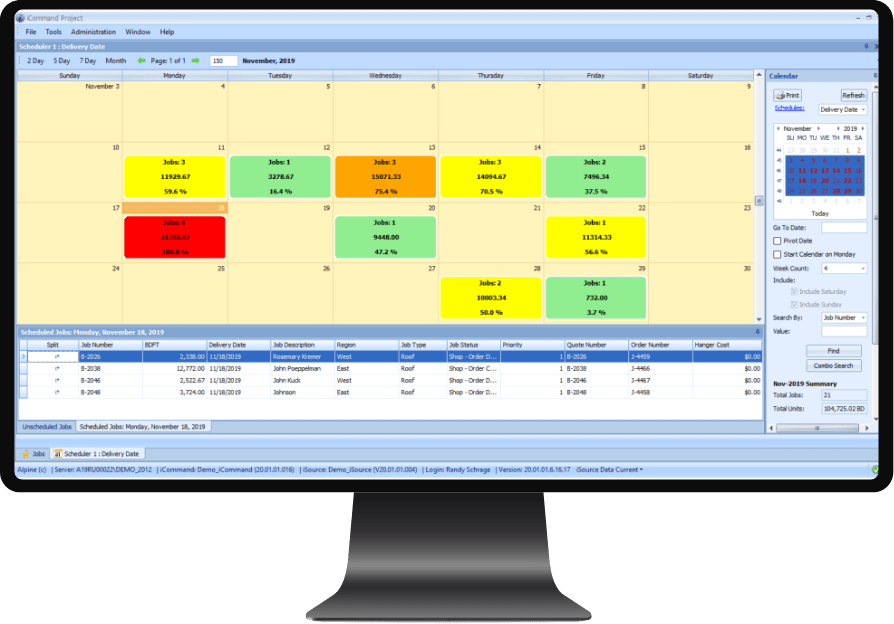 Alpine® is known for its superior help desk and service. Combine this with the speed of design that can be obtained with IntelliVIEW Suite's intuitive process and fully customizable database screens to increase efficiency and productivity in your shop.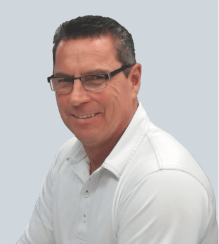 Structural Engineering Support Alpine Academy FAQ Literature