Alpine Showcase 2020
The Alpine Showcase 2020 is your opportunity to see and hear about the best that Alpine has to offer. Get tips, tricks, and the inside scoop from people with unparalleled industry insight. Learn more about our webinars and schedule sessions below. We look forward to seeing you.
iModel & iDesign | iPanel | STITCHER | iCommand Project | Alpine Portal | eShop | Robotic Solutions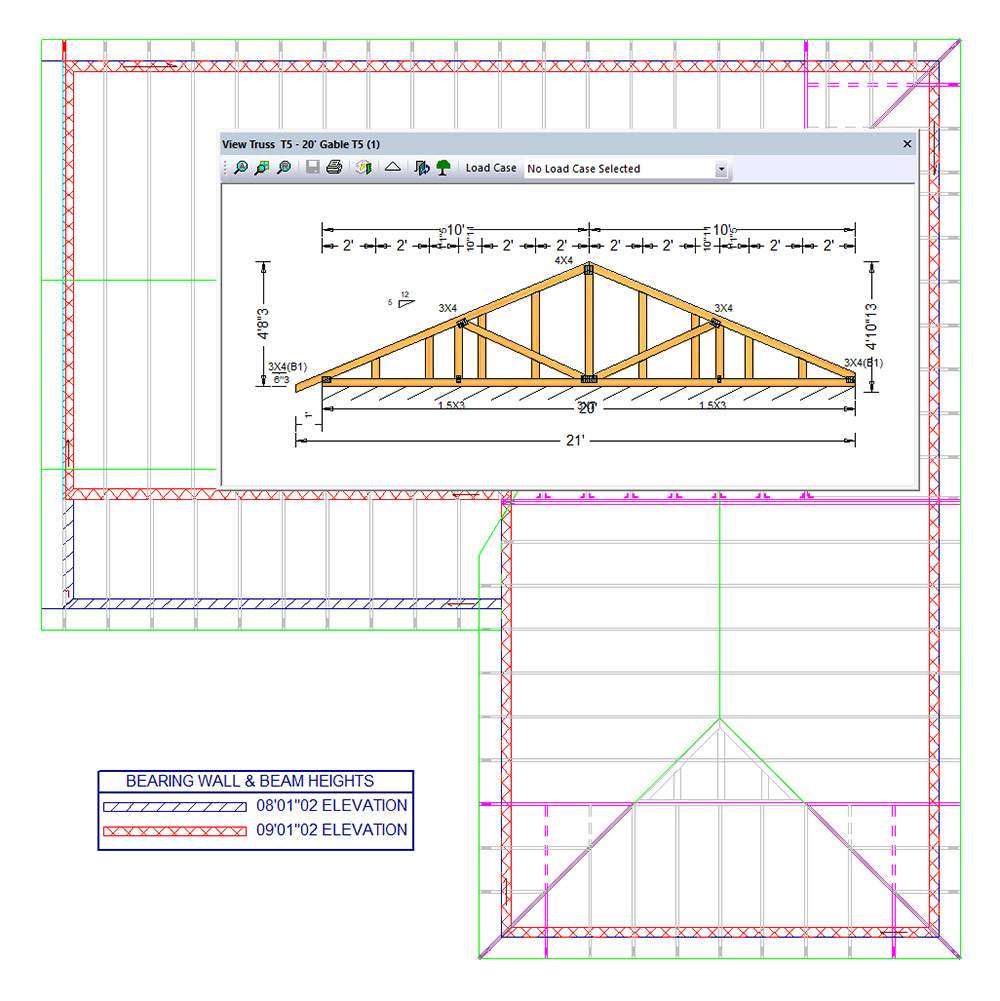 iModel & iDesign
Tips & Tricks for Enhanced Features in iModel & iDesign
Hosts:
Cory St. Clair – District Sales Manager
Jesse Van Duffelen – Software Consultant
Learn how iModel's new enhancements provide more clarity with bearing height locations and easy-to-read hatching legends. Plus, check out newly added features developed to design trusses with non-analyzed gable studs.
Session dates and times: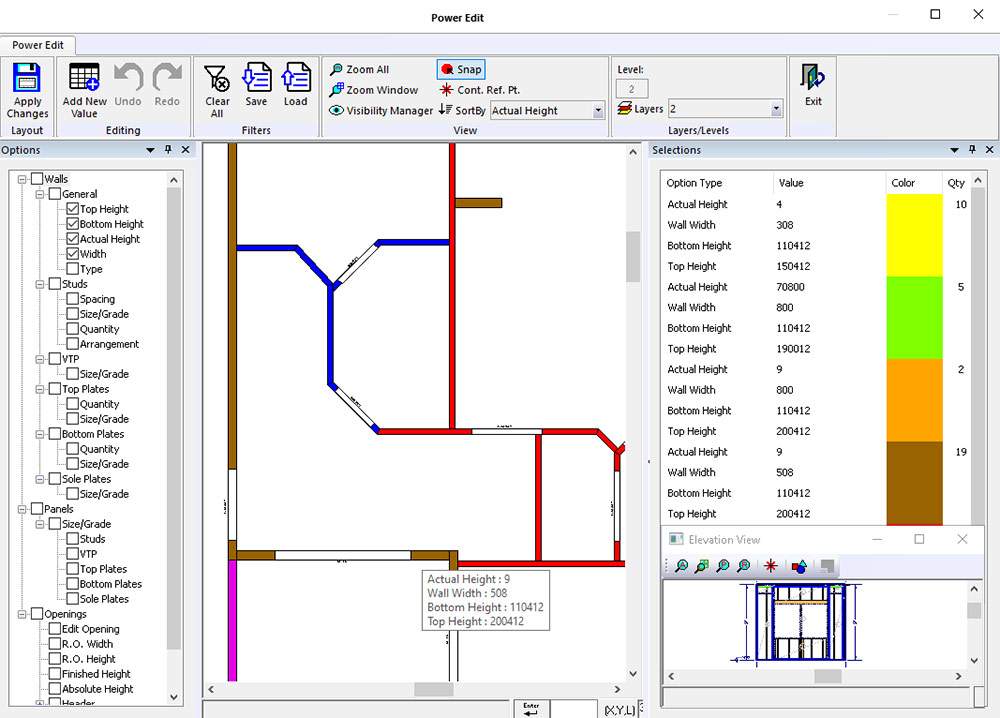 iPanel
Hot New Tools in iPanel for 2020 – Available Now!
Hosts:
Nichole Del Nero – District Sales Manager
Melissa McKay – Software Consultant
iPanel is fast, reliable, and integrated with our Alpine IntelliVIEW Suite for our customers. Our goal for this session is to show you the newest additions to iPanel in version 20.02. These additions include the sheathing tools for increased user control to support job specifications and Power Edit—simplifying quality control and increasing accuracy.
Session dates and times: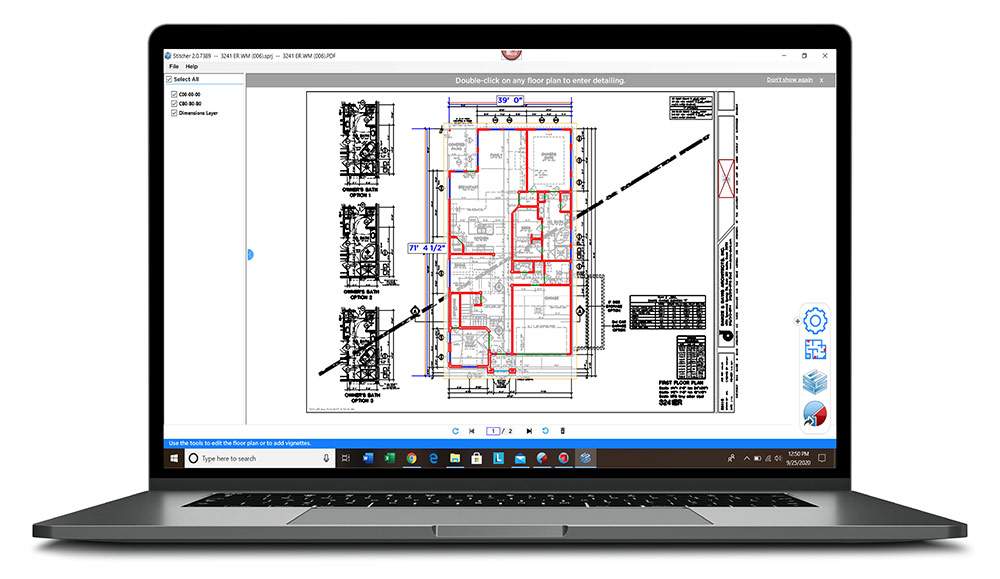 STITCHER
STITCHER – Make Every Minute Count
Hosts:
Eugene Ng – District Sales Manager
Rudy Garza – Software Consultant
STITCHER is the latest tool available with Alpine Software. Learn how STITCHER's automatic selection and measurement tools help:
Efficiently analyze a builder's plan, identify the building envelope, and quickly fill in walls and openings on multiple levels
Save on design time and increase bidding accuracy
Improve your response time to customers
Session dates and times: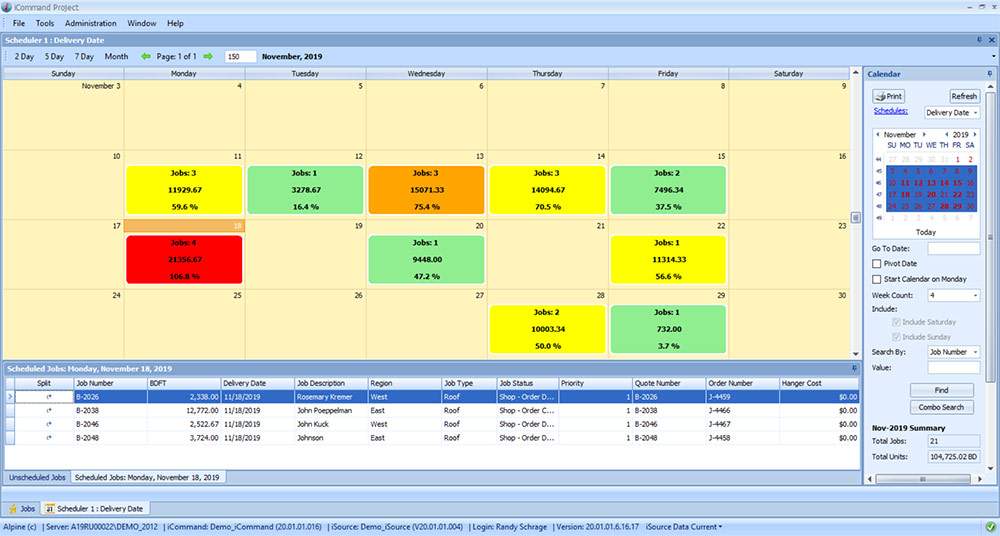 iCommand Project
iCommand Project – Front to Back Management for Tract Projects
Hosts:
Rob McIntyre – District Sales Manager
Randy Schrage – Software Consultant
iCommand Project allows CMs to design, quote, and manage every aspect of their tract projects. Pre-engineered and pre-optimized trusses are shareable across multiple releases, models, elevations, and options for an entire project. Updates or changes to a shared truss in one model will update that truss in all models. CMs can also generate output (layout, production, and reports) for any model, elevation, and option combination. iCommand Project eliminates duplication of effort and maximizes efficiency.
Session dates and times: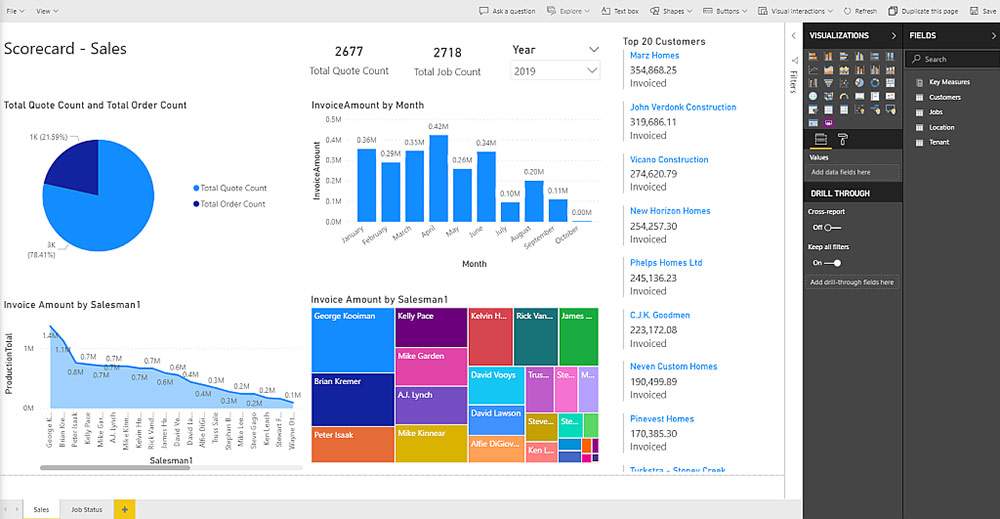 Alpine Portal
Next-Level Business Management with Alpine Portal
Hosts:
Don Samora – District Sales Manager
Von Burch – Software Consultant
Learn how to leverage the new Alpine Portal to improve data sharing and collaboration across your business. Send 3D Models to your customers and access KPIs from anywhere in the world.
Session dates and times: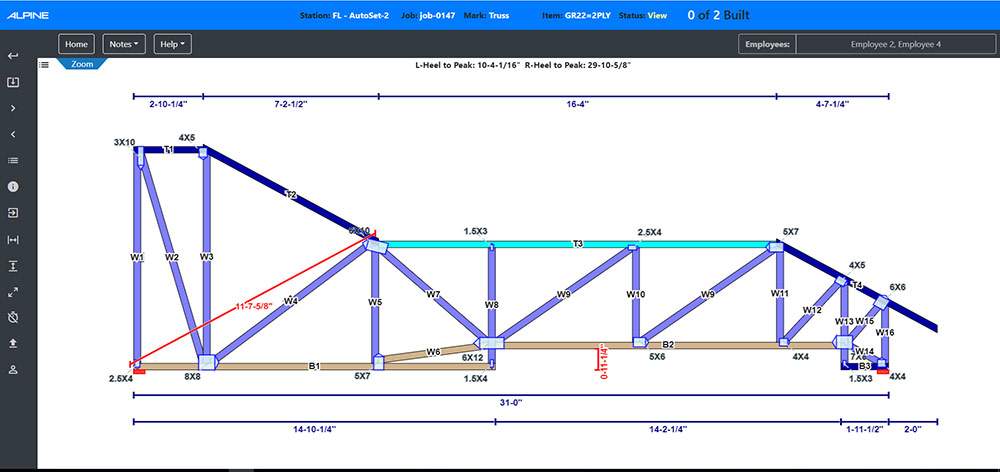 eShop
Direct, Analyze & Optimize All Shop Activities for Roofs, Floors & Walls
Hosts:
Scott Hudson – District Sales Manager
Allen Hill – Software Consultant
Find out how eShop makes your business better from the top down. Gather valuable production data, eliminate paper, and take control of the component manufacturing plant with Alpine's eShop plant management system. Schedule and track jobs at customized production stations, making on-the-fly adjustments as needed.
eShop provides real-time status updates to managers while production workers are viewing paperless drawing information. It also manages roof truss, floor truss, and wall panel production activity in one integrated platform – no need to install and train on multiple systems.
eShop fully integrates with all Alpine equipment, and many from a third-party to optimize the data collection process. Management can see every item's progress through the plant and analyze historical data to understand production trends and drive efficiency.
Session dates and times: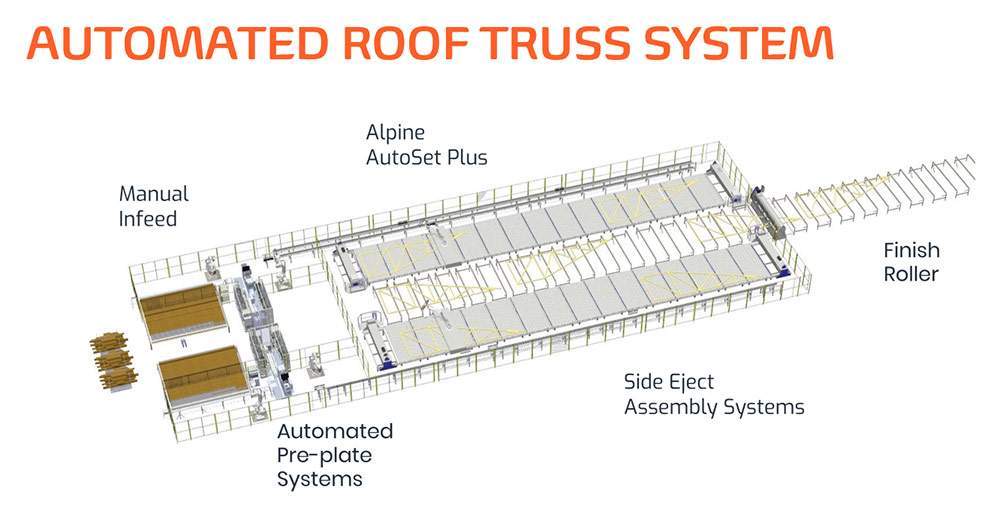 Robotic Solutions
Automated Solutions for Roof Truss Manufacturing
Hosts:
Carlos Lozano – Equipment Sales Consultant
Michael Lindley – House of Design
Alpine and House of Design have partnered to provide automated solutions to the component manufacturing industry. Learn how robotic solutions in roof truss manufacturing can increase your production output and capacity.
Session dates and times: