Every time a company is ready to manufacture a wall panel project, they need to ensure the design specifications are reviewed and approved by all parties involved. A large panel project can go through many changes from the original design specifications. A gap in communication between invested parties during the revision phase may create problems in production, especially in the execution of the project. In the end, these design revisions will be applied by panel designers, who must read, coordinate, and implement the changes prior to production. Currently, these changes are tedious and time consuming; a mistake here can manifest in production delays, problems in installation, and back charges from builders. Any tools which can help eliminate mistakes are extremely valuable to panel designers.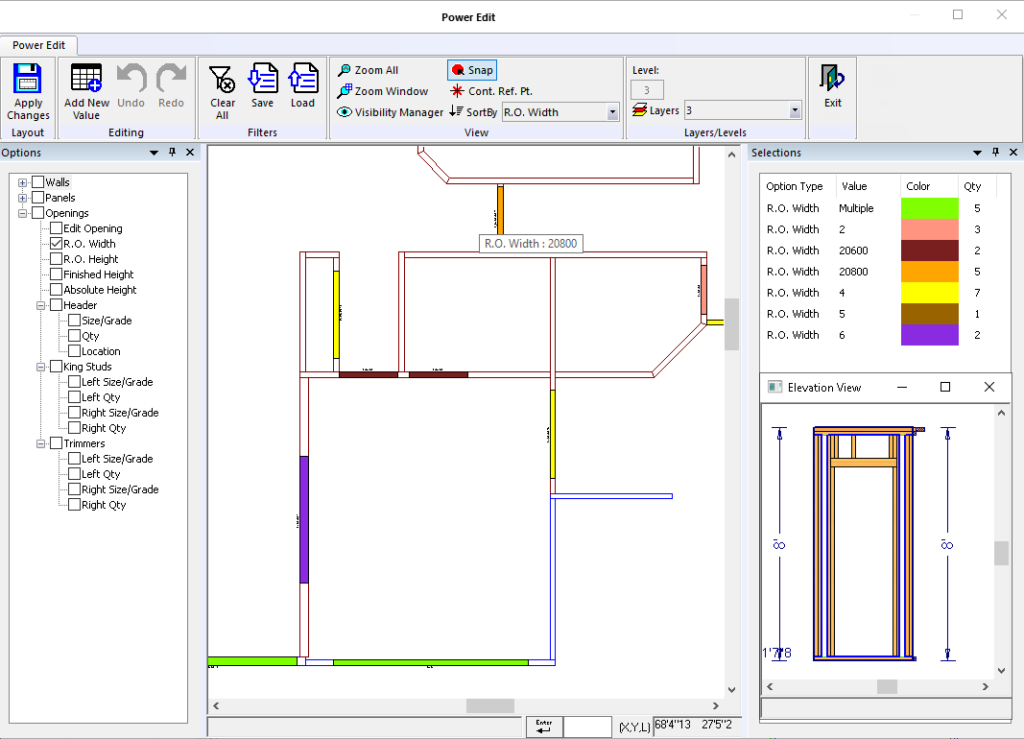 In the new IntelliVIEW 20.02 software release, the iPanel wall design solution now features Power Edit. This simplifies the panel review process, letting designers visually identify specific wall properties and apply modifications efficiently. Designers can review properties such as wall geometry, panel specifications, and sheathing details. It is also common for rough opening (R.O.) sizes to change in the middle of the design stage. Power Edit allows designers to review and apply changes to R.O. width, R.O height, finish height, relative height, headers (size, grades, and quantities), trimmers, and king studs. These properties are all easily identified with unique colors helping designers better visualize their layouts. Users are also able to select multiple walls and/or opening properties and isolate specific values to work more efficiently.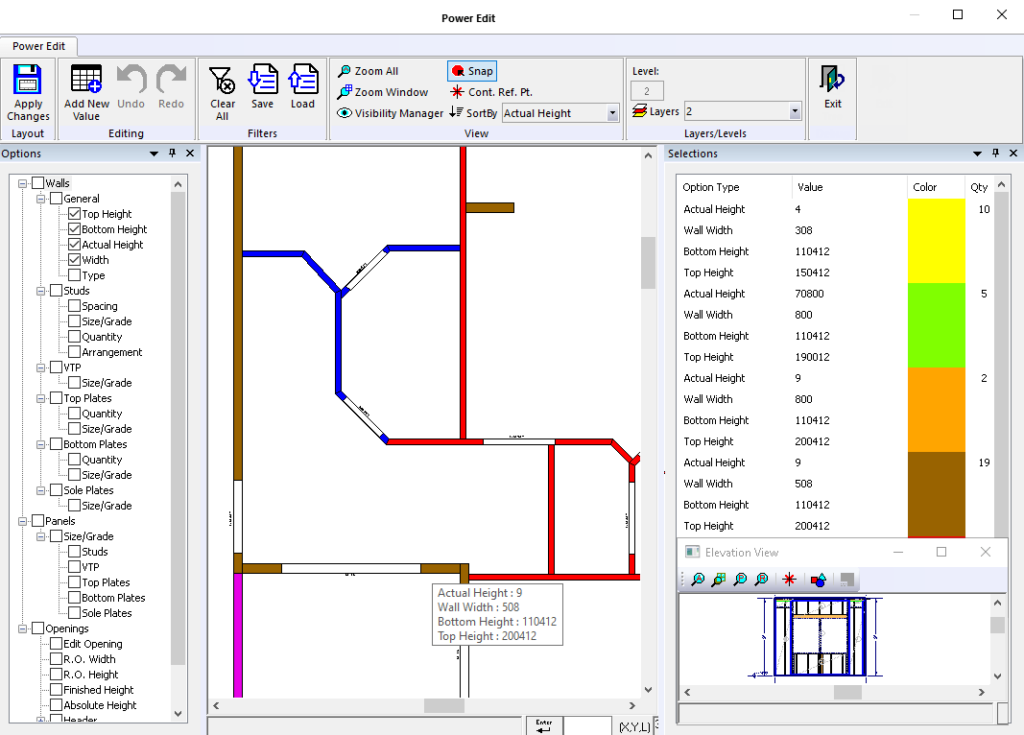 Power Edit helps designers navigate through different levels and layers. Designers can save filters on the most common properties to review in each project. After the walls, panels, or openings are reviewed, changes can be easily applied. Designers can apply changes to all relevant walls, panels, or openings in the layout.
Power Edit is a valuable tool for panel designers to review and apply design changes quickly. It increases the efficiency of the design and manufacturing process by minimizing problems in the execution of the project —most importantly, reduces the time spent on reviews and revisions.
Contact your local Alpine Sales Representative to learn how to leverage these tools to improve your business today.