Visual tools are essential throughout the different phases of design and construction. Today, 3D models play a major role in construction projects, as they help improve productivity. Component manufacturing is no exception. The 3D Viewer Tool was developed and modernized to help component designers quickly visualize complex 2D designs and share the interactive 3D model with key stakeholders. The tool improves collaboration while effectively resolving potential costly design issues in the field.
Visualize & Analyze Component Designs
The 3D Viewer tool in the IntelliVIEW Suite and Alpine Portal helps designers get a closer look at the building elements within a design. The 3D model displays all the elements found within the building envelope and component layout, providing a better perspective of the project. The 3D model is an actual representation of the different roof, floor, and panel components. Designers have several different perspectives to select from to help validate the component's design, visually inspecting each component and the interactions to quickly ensure all the pieces are in the right position.
Improved Collaboration & Communication
An interactive 3D model can also be viewed and shared in the Alpine Portal with key stakeholders. This is essential as it allows anyone with web access from any device to easily view the model, eliminating the need to install additional applications. This improves collaboration between builders, architects, sales, estimators, and homeowners to effectively resolve potential issues. Regardless of their level of experience with Alpine Software, stakeholders are provided full access to the model and perspectives. They can toggle through the visibility of the different elements, view individual trusses, or snap 3D dimensions as needed. Component manufacturers can align expectations with customers.
New Features
The latest IntelliVIEW Suite Version 22.01 provides the same tools and access to the 3D Viewer within iModel, iPanel, and the Alpine Portal.
The Walkthrough Mode changes the perspective of the building to a realistic, first-person (fixed point of view) perspective. The tool provides the designer the ability to study components from a first-person view from within the model.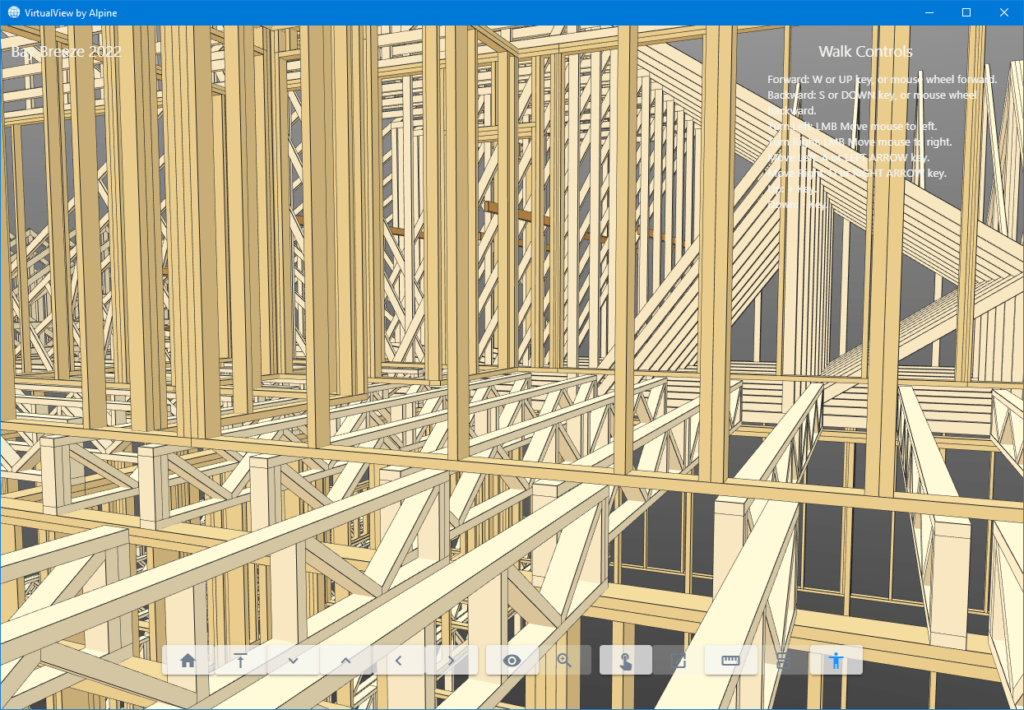 The Section Tool provides designers the ability to cut sections of the model from all sides to examine the interaction within the components. It allows the user to focus on each or multiple components and planes for a visual inspection.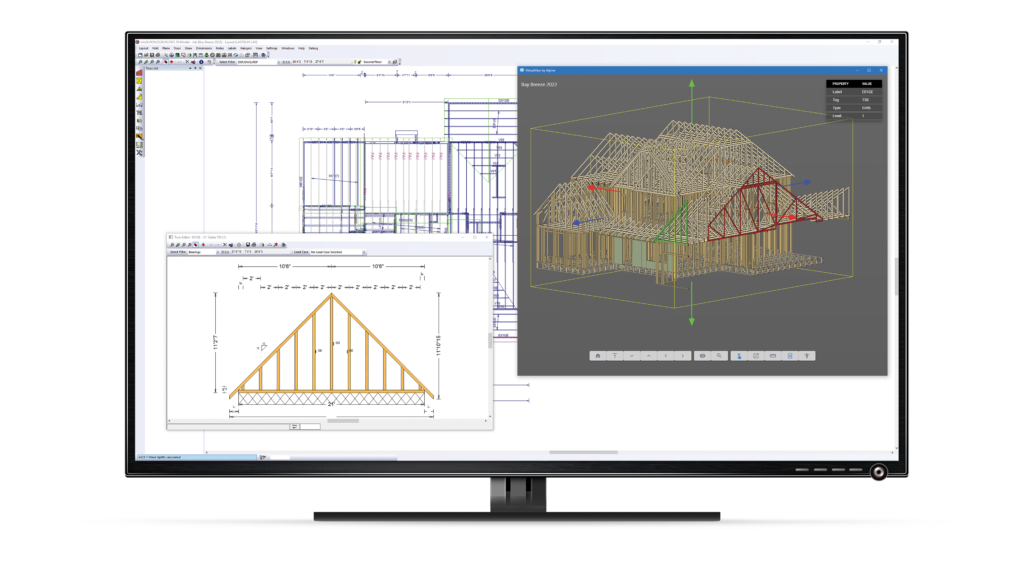 The Multi Select Tool is an expansion to the single select tool allowing for the selection and isolation of multiple elements in the model. This provides the designer the ability to study detailed interactions of selected elements.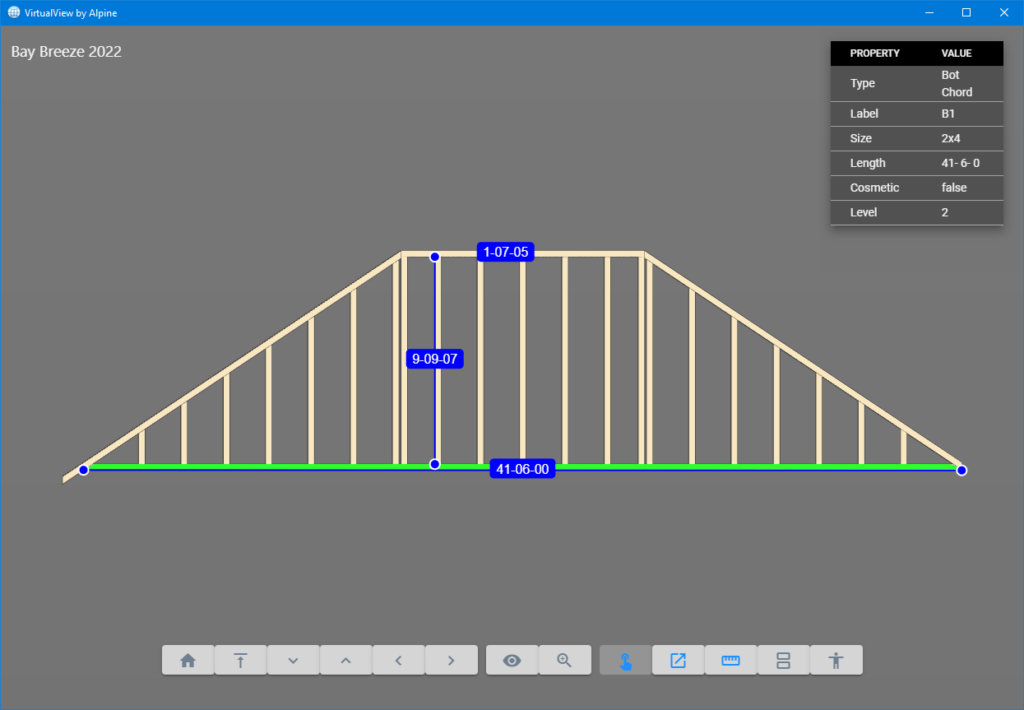 3D visualization plays a significant part in component design, as it enables designers to express their ideas and designs clearly to stakeholders. The 3D Viewer is an essential tool for component designers at all levels to validate designs and ensure projects align with expectations. For more information on the 3D Viewer or a demonstration, please contact info@alpineitw.com.