Alpine Partners,
The COVID-19 Coronavirus outbreak is unique and unprecedented; please know Alpine is closely monitoring the situation as it quickly evolves across the globe. I wanted to reach out to you personally about what we at Alpine are doing to manage through what is now a global pandemic. As of today, we have no known cases of COVID-19 within Alpine.
In terms of our operating principles, we are following the U.S. Center for Disease Control and World Health Organization guidance. Our number one priority has and always will be the safety and well-being of our employees. For the next 30 days, our employees are prohibited from all international travel (including between the US and Canada) and domestic travel will only be for critical meetings. We are encouraging all our employees to remain at home if they are sick and have benefits in place to support them for potential quarantine situations.
Our second priority is to continue providing our customers with the same quality product and service that they expect from Alpine. As a result, we are putting procedures in place to ensure business continuity throughout the health crisis.
We have instituted a 'zero-visitor' policy at all Alpine facilities, encouraged telecommuting where applicable, and deployed more frequent janitorial cleaning of common areas, offices and high-touch areas.
Should any function or one of our facilities incur a COVID-19 outbreak, we have taken proactive measures to ensure that our Sales, Software Consultants, Structural Engineers, Customer Service, Field Service and Leadership will be able to support your business remotely or from another facility.
In order to ensure we meet our customer commitments; we are proactively increasing our inventory position of connector plates at all locations. At this time, we do not see any exposures, but will continue to monitor our supply chain for any possible interruptions.
We are in constant contact with key supply chain contributors from steel suppliers to freight companies and our operations are continuing with preventive safeguard measures to minimize risk. Furthermore, any disruption to our supply chain will be communicated directly to you along with our plan of action to ensure timely delivery.
We want to act with caution and care – ultimately, we do not want any of our customers, employees or their loved ones facing illness due to the virus. Alpine is carefully monitoring government and healthcare guidelines to assure that we protect our employees and the public while remaining committed to serving all of our customers. Obviously, this is a rapidly evolving situation and we will continue to monitor and provide updates as our processes evolve.
Regards,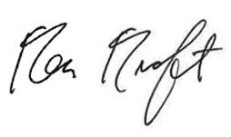 Kevin Kraft
Vice President & General Manager